Best caption for insta -Grab the attention of your followers with these eye-catching one-liners!
Coolest Captions for Instagram
Best Caption For Insta ?
While The World Has Shifted Its Axis From The Hustle-Bustle Of Outdoors To Staying Indoors, A Lot Seems To Have Changed.
Getting Ready For Outings To Meet Friends And Colleagues Is A Thing Of The Past. Staying Indoors Means Longer Online Hours On Instagram To Stay Connected With Loved Ones And Not Missing The Fun You All Had Together. Be It Chatting, Posting Pictures, Or Commenting On Them, Instagram Has Been Taking Up Most Of Our Free Time, Thus Filling In The Void Of The "New Normal."
But Is Just Posting Pictures Enough?
The Answer Is No!
They Say-
"A Picture Speaks A Thousand Words." And For That, You Need The Nest Caption For Insta!!
But Have We Ever Seen A Movie That Could Do Justice To The Book It Was Based On? Nah!
We Believe If Pictures Are Art, Words Are The Art Supplies! As Much As We Need To Post Pictures To Catch The Attention Of Our Followers, We Need The Best Caption For Insta To Complement The Post.
To Summarize It In On Line-
"It's Only Words And Words Are All I Have To Take Your Heart Away."

–Boyzone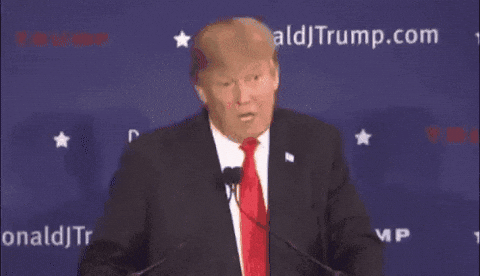 So Here Are Some Iof The Best Caption For Insta To Add That Extra Zing To Your Posts!
Click Here! To View The Best Bios For Instagram For Boys And Girls
Best caption for Insta for Friends
When You Can't Look On The Bright Side, I Will Sit With You In The Dark!
Best Friends Are The Ones Who Lift You Up When Nobody Else Notices That You've Fallen.
Thank You For Being My Unpaid Therapist!
You And I Are More Than Friends…We're Like A Really Small Gang!
If You Are Lucky Enough To Find A Weirdo, Never Let Them Go!
We've Been Friends For So Long…I Can't Remember Which One Of Us Is Bad Influence.
Just Remember, If We Get Caught-You're Deaf And I Don't Speak English.
Yes. We Are Aware Of How Obnoxious We Are When We're Together.No.We Don't Care!
No One Will Ever Be As Entertained By Us, As Us!
I Miss You Like An Idiot Misses The Point.
Grow Old With Your BFF So You Can Race In Wheelchairs And Fight Each Other With Canes.
You Are The Sister I Got To Choose.
Making Memories With You Is My Favorite Thing To Do.
We Don't Realize We Are Making Memories. We're Just Having Fun- Winnie The Pooh
To My Friends: Shine On You Crazy, Perverted, Alcoholic Weirdos.Y'all Are My People.
The Only Way To Have A Friend Is To Be One!
You Will Always Be The Sister Of My Soul…The Friend Of My Heart…
Soulmates Aren't Just Lovers!
Because Of You, I Laugh A Little Harder, Cry A Little Less, And Smile A Lot More.
It's The Friends That You Can Call Up At 4 A.M.That Matter.
Friendship Must Be Built On A Solid Foundation Of Alcohol, Sarcasm, Inappropriateness, And Shenanigans.
Good Friends Discuss Their Sex Lives. Best Friends Talk About Poop.
Friends Buy You Food. Best Friends Eat Your Food.
I And My Best Friends Can Communicate With Just Facial Expressions.
God Made Up Best Friends Because He Knew Our Mom Couldn't Handle Us As Sisters.
There Is Nothing Better Than A Friend Unless It Is A Friend With Chocolates.
We'll Be Best Friends Forever Because You Already Know Too Much.
Brother From Another Mother
I Was An Innocent Being. Then My Best Friend Came Along…
I Think We'll Be Friends Forever Because We're Too Lazy To Find New Friends.
Sister From Another Mister.
These Were The Best Caption For Insta For Your Friends…
Instagram Captions for Family
Best caption for Insta for Father
I Have A Hero. I Call Him Dad!
Behind Every Great Daughter Is A Truly Amazing Dad.
To The World, You're A Father, But To Our Family, You're The World.
A Father Is Someone You Look Up To, No Matter How Tall You Grow…
I Am As Lucky As Can Be, For The World's Best Dad Belongs To Me!
No Matter How Old She May Be, Sometimes A Girl Just Needs Her Dad.
My Father Gave Me The Greatest Gift Anyone Could Give To Another Person. He Believed In Me!
Even If His Pockets Are Empty, He Will Never Refuse To Give. I Haven't Seen Anyone
Richer Than A Father!
My Father Didn't Tell Me How To Live. He Lived And Let Me Watch Him Do It.
I'm Not Daddy's "Little Princess".I Am Daddy's Tough, Capable, Little Girl!
I May Find My Prince Someday. But My Dad Will Always Be My King.
Your Father Knows What You Need Before You Even Ask Him- Mathew 6:8
My Dad-My First Love, My Forever Hero!
Today A Bride. Tomorrow A Wife. Forever Your Little Girl!
Every Firstborn Daughter Looks Like The Female Version Of Her Dad.
Some People Don't Believe In Superheroes. I Guess They Haven't Met My Dad!
The Reason Why Daughters Love Their Dads The Most Is That He Is The Only Man Who Will Never Hurt Them.
Behind Every Independent Girl, There Is An Open-Minded Father Who Trusted Her, Not The Society!
"By The Time A Man Realizes That Maybe His Father Was Right, He Usually Has A Son Who Thinks He Is Wrong"-Charles Wadsworth
Every Girl May Not Be A Queen To Her Husband, But She Is Always A Princess To Her Father.
I, As My Father's Daughter, Am Not Afraid Of Anything-Elizabeth I
A Father's Job Isn't To Teach His Daughter How To Be A Lady; It Is To Teach Her How A Lady Should Be Treated.
There Is No Place Higher Than The Place On Daddy's Shoulders.
I'm A Princess Not Because I Have A Prince, But Because My Father Is A King.
"It Is Admirable For A Man To Take His Son Fishing, But There Is A Special Place In Heaven For The Father Who Takes His Daughter Shopping." – John Sinor
"When You're Young, You Think Your Dad Is Superman. Then You Grow Up, And You Realize He's Just A Regular Guy Who Wears A Cape."
"A Little Girl Giggles When She Is Denied An Ice-Cream By Her Mother. She Knows Daddy Will Get Her Some Later."
"Dad, You've Always Been The Coolest – Like All Those Times You Said 'Yes' When Mom Said 'No.'"
"Dear Daddy, No Matter Where I Go In Life, You'll Always Be My Number One Man."
"Dad. He Can Play Like A Kid, Give Advice Like A Friend, And Protect Like A Bodyguard."
"Daddy, Thanks For Being My Hero, Chauffeur, Financial Support, Listener, Life Mentor, Friend, Guardian, And Simply Being There Every Time I Need A Hug." – Agatha Stephanie Lin
"A Daughter Needs A Dad To Be The Standard Against Which She Will Judge All Men."
"In The Darkest Days, When I Feel Inadequate, Unloved, And Unworthy, I Remember Whose Daughter I Am And I Straighten My Crown."
When My Father Didn't Have My Hand, He Had My Back-Linda Poindexter
"Nothing Makes Me Feel Stronger Than Knowing That I Have A Dad Who's Got My Back. I Love You."
"You Have Seen Me At My Worst, Yet You Think That I Am The Best. I Love You, Dad."
"I Am Not Ashamed To Say That No Man I Ever Met Was My Father's Equal, And I Never Loved Any Other Man As Much." – Hedy Lamarr
"Anyone Can Be A Father, But It Takes Someone Special To Be A Dad, And That's Why I Call You Dad Because You Are So Special To Me. You Taught Me The Game And You Taught Me How To Play It Right."
"The Older I Get, The Smarter My Father Seems To Get."-Tim Russert
These Were The Best Caption For Insta For Dad…
Best caption for Insta for Mother
No Matter What Age…I'll Always Need You, Mom!
When You Are Looking At Your Mother, You Are Looking At The Purest Form Of Love You Will Ever Know.
We Laugh. We Cry. We Make Time Fly. We Are Best Friends, My Mother And Me.
If I Know What Love Is, It Is Because Of You.
I Am A Strong Woman Because A Strong Woman Raised Me.
Mum: A Title Just Above Queen.
My Best Feeling Is That I Am A Little Piece Of You.
A Mother Is Your First Friend, Your Best Friend, Your Forever Friend.
You Are The Mom That Everyone Wishes They Had.
God Couldn't Be Everywhere, So He Invented Mothers.
"She Taught Me That Fear Is Not An Option."-Diane Von Furstenberg
"All That I Am Or Hope To Be, I Owe To My Mother."-Abraham Lincoln
Moms Are Like Buttons, They Hold Everything Together.
Behind All Your Stories Is Always Your Mother's Story, Because Hers Is Where Yours Begins.
Mom; You Are My Superhero!
"Maybe It's Just A Daughter's Job To Piss Off Her Mother."-Chuck Palahniuk
My Identity Rests Solely And Firmly On This: I Am My Mother's Daughter.
I Believe In Love At First Sight Because I Loved My Mom Since I Opened My Eyes.
Nothing Is Lost Until Mom Can't Find It.
Sometimes I Open My Mouth And My Mother Comes Out.
Mother+Daughter.Always Linked. Forever Loved.
MoM Turned Upside Down Spells WoW.
When You Are Waiting For Mom To Cook Dinner But Realize You're The Mom.
Momster: What Happens To Mom After She Counts To 3…
Mothers Don't Have A 9-5. They Have A"When I Open My Eyes To When I Close My Eyes."
A Mother's Love Is Unconditional. Her Temper Is Another Story.
All Women Become Like Their Mothers. That Is Their Tragedy.No Man Does. That's His.
She Taught Me That Fear Is Not An Option.
If I Turn Into My Mother.,Or Even Half The Woman She Is, I'll Consider My Life A Successful One.
"Mother Is A Verb. It's Something You Do. Not Just Who You Are." – Dorothy Canfield Fisher
Moms Are The People Who Know Us The Best And Love Us The Most.
"As Is The Mother, So Is Her Daughter." – Ezekiel 16:4
"If You're A Mom, You're A Superhero. Period." – Rosie Pope
"There's No Way To Be A Perfect Mother And A Million Ways To Be A Good One." – Jill Churchill
Home Is Where Your Mom Is.
These Were The Best Caption For Insta For Mom…
Best caption for Insta for Brother
There's No Buddy Like A Brother
If You Have Nothing In Life But A Loving Brother, You're Rich.
Brother: "Locker" For All My Secrets."Bodyguard" For My Problems."Power Bank" Of My Energy."Protector" Of My Smile."Hater" Of My Tears And My Favorite Forever.
The Greatest Gift Our Parents Ever Gave Us Was Each Other.
I Smile Because You Are My Brother. I Laugh Because There's Nothing That You Can Do About It.
Everything I Am, You Helped Me Be.
Only A Brother Can Love Like A Father, Annoy Like A Sister, Care Like A Mother, And Support Like A Friend.
I Don't Need A Superhero. I Have A Brother!
I Am The Oldest-I Make The Rules. I Am In The Middle-I Am The Reason We Have Rules. I Am The Youngest-The Rules Don't Apply To Me.
My Brother Has An Awesome Sister-True Story!
Bro, No Matter What Life Throws At Us. I've Always Got Your Back
There's No Other Love Like The Love For A Brother. There Is No Other Love Like The Love Of A Brother.
Brother And Sister Together As Friends, Ready To Face Whatever Life Sends.
He's Her Rock, She Is Her Inspiration. He's Her Balance, She's His Support. He's Her Wild, She's His Calm.He's Her Anchor, She's His Wings-They's Sister And Brother.
Siblings: Your Only Enemy You Can't Live Without.
I Should Call You -The Wall, Because You Support Me And Help Me Stand Tall.
My Brother Is The Best Friend I Was Born To Have.
Your Brother Exists To Remind You How Fat You Are.
Our Branches Grow In Different Directions But Our Roots Remain The Same.
"Sometimes Being A Brother Is Even Better Than Being A Superhero." – Marc Brown
"What Strange Creatures Brothers Are!" – Jane Austen
"Because Brothers Don't Let Each Other Wander In The Dark Alone." – Jolene Perry
"Happiness Is Having A Younger Brother Who Is Taller Than You."
How Do People Make It Through Life Without A Brother?
"A Brother Is Someone Who Knows There's Something Wrong Even When You Have The Biggest Smile On Your Face."
"Some People Don't Believe In Heroes. But They Haven't Met My Brother."
"Life Is Better With Brothers!"
"A Brother Is A Friend God Gave You; A Friend Is A Brother Your Heart Chose For You."
Brothers Aren't Simply Close. Brothers Are Knit Together.
A Friend Loves At All Times, And A Brother Is Born For A Difficult Time. Proverbs 17:17
Your Brother Will Never Say He Loves You. But He Loves You More Thane Anyone Else In The World.
Brother A Person Who Is There When You Need Him, Someone Who Picks You Up When You Fall, A Person Who Sticks Up For You When No One Else Will, A Brother Is Always A Friend.
Something Tells Me I'm Going To Love Him Forever.
Not Always Eye To Eye But Always Heart To Heart.
"I Always Fight With My Brother. This Is Our Way Of Saying "I Love You"
" Brothers And Sisters Are As Close As Hands And Feet." – Vietnamese Proverb
"Help Your Brother's Boat Across, And Your Own Will Reach The Shore."
"I Grew Up With Six Brothers. That's How I Learned To Dance – Waiting For The Bathroom."– Bob Hope
These Were The Best Caption For Insta For A Bro…
Best caption for Insta for Sister
A Sister Is A Gift To The Heart, A Friend To The Spirit, A Golden Thread To The Meaning Of Life.
Side By Side Or Miles Apart, Sisters Are Always Connected At The Heart.
A Sister Is A Little Bit Of Childhood That Can Never Be Lost.
Sisters Are The Second Version Of The Mother. She Will Give You Advice, Protect You And Scold You, But Will Never Tolerate If Someone Hurts You.
My Sister Has The Best Sister.
A Loyal Sister Is Worth A Thousand Friends.
My Sister Is Like My Angel, A Love That Always Glows. You Are One Of The Greatest Gifts, My Heart Will Ever Know.
Everything I Am, You Helped Me Be.
Sisters Help You Find Important Things When You Have Lost Them-Things Like Your Smiles, Your Hopes And Your Courage.
Because I Have A Sister, I Will Always Have A Friend.
My Support, My Ally, My Entertainment, My Audience, My Critic, My Biggest Fan, My Best Friend…My Sister!
The Greatest Gift Our Parents Ever Gave Us Was Each Other.
The Only Thing Better Than Having You As My Sister Is My Children Having You As Their Aunt.
God Made Us Cousins Because He Knew Our Mother Could Not Handle Us As Siblings.
Because Angels Are Sometimes Busy Elsewhere, God Created Sisters.
A Sister Is God's Way Of Proving He Doesn't Want Us To Walk Alone.
You Are My Favorite Bitch To Bitch About Bitches With!
Talking To Your Sister Is Sometimes All The Therapy You Need.
Different Flowers From The Same Garden
A Sister Both Your Mirror-And Your Opposite-Elizabeth Fishel
To My Sister: You Are My Best Friend, My Human Diary And My Other Half. You Mean The World To Me And I Love You.
Sisterhood Is Powerful.
Not Always Eye To Eye But Always Heart To Heart.
There Is No Better Friend Than A Sister And There Is No Better Sister Than You.
I Smile Because You're My Sister. I Laugh Because There's Nothing You Can Do About It.
Always Better Together.
We're Sisters. Always Remember That If You Fall, I'll Pick You Up…Once I'm Done Laughing.
She Is My Sister. Break Her Heart-I'll Break Your Face.
Being Sisters Means You Always Have A Backup.
She Stands Firmly On Her Two Feet And Me Just Behind Her; Should She Ever Need Me-J.Iron Word
Sisters Are Angels Who Lift Us Up When Our Wings Forget How To Fly.
We Are Dreamers. Doers And Believers In Girl Power. We're Beauty Mavericks. Secret Sharers And The Ultimate Support System. We Follow Our Hearts-And To Live Like There's No Tomorrow. Because We're Sisters. Bound By Beliefs, Inspired By Dreams. And Whether We're Sharing Stories Or Things We Love, We Make Sure Our Lights Shine.
A Little Sister's Time Is Good For The Soul.
I Smile Because You Are My Sister.
Yes, Overprotective Dads Are Pretty Scary But Nothing Is Worse Than An Overprotective Sister. Dads Are Okay With Jail Time, But A Sister Can Kill You, Hide Your Body, And Be Back In Time For Dinner.
I May Not Always Be There With You, But I Will Always Be There For You.
Just Sisters: You Mess With Her; You Mess With Me.
Sister Is Probably The Most Competitive Relationship In The Family. But Once They Grow Up, It Becomes The Strongest Relationship In The Entire World!
You Can Kid The World, But Not Your Sister. – Charlotte Gray
Having A Sister Is Like Having A Best Friend You Can't Get Rid Of. You Know Whatever You Do, They'll Still Be There. – Amy Li
My Sister And I Are So Close That We Finish Each Other's Sentences And Often Wonder Who's Memories Belong To Whom. – Shannon Celebi
Of Two Sisters One Is Always The Watcher, One The Dancer." – Louise Glück
Is Solace Anywhere More Comforting Than In The Arms Of A Sister? – Alice Walker
A Sister Can Be Seen As Someone Who Is Both Ourselves And Very Much Not Ourselves – A Special Kind Of Double. – Toni Morrison
A Sister Smiles When One Tells One's Stories – For She Knows Where The Decoration Has Been Added. – Chris Montaigne
You May Be As Different As The Sun And The Moon, But The Same Blood Flows Through Both Your Hearts. You Need Her, As She Needs You-George R.R. Martin
When Sisters Stand Shoulder To Shoulder, Who Stands A Chance Against Us-Pam Brown
What's The Good Of News If You Haven't A Sister To Share It? – James DeVries
How Do People Make It Through Life Without A Sister? – Sara Corpening
In Thee, My Soul Shall Own Combined The Sister And The Friend. – Catherine Killigrew
Sisters Don't Need Words. They Have Perfected A Language Of Snarls And Smiles And Frowns And Winks – Expressions Of Shocked Surprise And Incredulity And Disbelief.– Pam Brown
More Than Santa Claus, Your Sister Knows When You've Been Bad And Good. – Linda Sunshine
Your Sister Is Your Teacher, Your Defense Attorney, Your Personal Press Agent, Even Your Shrink. Some Days, She's The Reason You Wish You Were An Only Child. – Barbara Alpert
What Are Sisters For If Not To Point Out The Things The Rest Of The World Is Too Polite To Mention? – Claire Cook
Sisters Are Friends We Have For A Lifetime. – Catherine Pulsifer
A Sister Is A Friend You Don't Have To Avoid The Truth With. – Michelle Malm
These Were The Best Caption For Insta For A Sis…
Best caption for Insta for Husband
I Love How You Take Care Of Me. How You Keep Working To Be A Better Man. Even On Days, I Fail To Be A Better Woman.
I Am Grateful To Be Sharing Life, Love, And Parenthood With A Wonderful Man Like You.
Thank You For Reminding Me Of What Butterflies Feel Like!
There Is No Feeling In The World Like Knowing You Have A Partner To Face Whatever Life Throws At You.
A Successful Marriage Requires Falling In Love Many Times, Always With The Same Person.
You Are Mine Always And Forever. My Happily Ever After.My Soulmate.My Best Friend. My Dream Come True. My One & Only. My Shoulder To Lean On. My Heart To Melt Into. My Husband.My Everything.Forever!
You Are The Best Thing I Never Planned.
A Good Marriage Isn't Something You Find, It's Something You Make And You Have To Keep On Making It.
If I Had My Life To Live All Over Again, I Would Find You Sooner So That I Could Love You Longer.
Love Is Not How Many Days, Months, Or Years You Have Been Together. Love Is About How Much You Love Each Other Every Single Day.
I Am A Proud Wife Of An Imperfectly Perfect Husband. He Is The Only One In The World Who Can Tolerate My Madness.
We Are Tangled, Knotted, Locked, And Tied To Each Other Forever.
I Love That You Are My Person And I Am Yours, That Whatever Door We Come To, We Will Open It Together.
You Are All The Thoughts In My Head And All The Love In My Heart.
I Never Want To Stop Making Memories With You.
I Love You Even Though You Fart When We're In Bed Together. It's Like Your Ass Is Blowing Kisses.
You Will Forever Be Mine Always.
If I Could Sit Across The Porch From God, I'd Thank Him For Lending Me You.
Having Someone Who Can Handle All Your Moods Is Such A Blessing.
And I'd Choose You; In A Hundred Lifetimes, In A Hundred Worlds, In Any Version Of Reality, I'd Find You And Choose You.
I Look At You And I'm Home. I See Nothing Worse Than To Be Without You Because With You My Soul Feels Complete, You Are The Other Half Of Me And I Love You. You Are My Home No Matter Where There Is.
You're The One Who Knows My Stories, Gets My Jokes, Warms My Feet, Takes My Side.Ignores My Quirks, Finishes My Sentences, And Soothes My Worries.
I Choose You. And I'll Choose You Over And Over. Without Pause, Without A Doubt, In A Heartbeat.I'll Keep Choosing You.
I Am Yours.No Refunds.
I Want To Hold Your Hand At 80 And Say-We Made It!
If I Know What Love Is, It Is Because Of You.
I Look At You And See The Rest Of My Life In Front Of My Life.
Thank You For Always Being My Rainbow After The Storm.
My Husband Is My Best Friend, My Greatest Support, My Biggest Comfort, My Strongest Motivation, My Truest Smile, My Deepest Love, My Favorite, My Forever. He Has Me. Entirely.
My Husband Has Made Me Laugh. I Wiped My Tears. Hugged Me Tight. Watched Me Succeed. Seen Me Fail. Kept Me Strong. My Husband Is A Promise That I Will Have A Friend Forever.
I Ask Myself Every Day… How Did I Get So Lucky To Marry My Best Friend In This World?
Husbands Too, Deserve To Be Spoiled. Told They Are Handsome. Told Their Efforts Are Appreciated And Should Also Be Made To Feel Secure. If He Is Doing His Best To Treat You Like A Queen, Do Your Best To Treat Him As A King. His Need To Feel Loved And Appreciated Is REAL.
Home Is Where My Husband Is.
Every Love Story Is Beautiful But Ours Is My Favorite.
I Love You Yesterday. Love You Still. Always Have Always Will.
My Husband's Biggest Flaws Are 1. He Works Too Hard 2. He's Too Nice. I'm A Lucky Girl!
"I Swear I Couldn't Love You More Than I Do Right Now, And Yet I Know I Will Tomorrow." – Leo Christopher
How Can You Give Me So Much Strength And Yet Still Be My Only Weakness?
I Want To Be With You Until My Last Page.
These Were The Best Caption For Insta For A Hubby…
Best caption for Insta for Wife
I Don't Have Much To Give To You, I Am Not A Rich Man, What I Can Promise Is That Everything I Do Will Be For You.
I Want To Hold Your Hand At 80 And Say-We Made It!
We Are Tangled, Knotted, Locked, And Tied To Each Other Forever.
You Mean More To Me Than You'll Ever Know.
Girl, You Stole My Heart. Let Me Steal A Kiss From You.
Our Journey Isn't Perfect, But It Is Ours…And I'll Stick With You Till The End.
There Is No Feeling In The World Like Knowing You Have A Partner To Face Whatever Life Throws At You.
I Believe That Dreams Can Come True, Because Mine Did When I Met You.
No One Else Matters When I Look Into Your Eyes.
A Successful Marriage Requires Falling In Love Many Times, Always With The Same Person.
The Most Beautiful Moments Of My Life Aren't Just With You, But Because Of You.
To Have You In My Life Is A Blessing In Disguise. I Am Truly Grateful To God For Making You A Part Of My Life.
Not Much To Say-You're My Life!
The Goal In Marriage Is Not To Think Alike. But To Think Together.
And Then Suddenly, You Meet That One Person That Makes You Forget About Yesterday And Dream About Tomorrow.
Love Doesn't Mean You Will Always Agree, See Eye To Eye Or Never Have An Argument. It Means Despite The Bad Days, You Still Can't See Yourself Without That Person.
I'm Never Gonna Stop Falling In Love With You.
My Six Words Love Story: I Can't Imagine Life Without You.
She Saw My Worst And Stayed.
Thank You For Stealing My Eyes From The Crowd And My Heart From Me.
I Am Totally, Completely, Eye-Popping Seriously, Groundbreaking Passionately Deliciously In Love With You.
I Love To Look Into Your Eyes. They Reflect My Happiness.
You're My Favorite. My Favorite Pair Of Eyes To Look Into. My Favorite Name To See Appear On My Phone. My Favorite Way To Spend An Afternoon. You're My Favorite Everything!
Before I Met You, I Never Knew What It Was Like To Be Able To Look At Someone And Smile For No Reason.
You Are That Woman Who Transformed My Imperfections Into Perfections, Just By The Touch Of Your Love. Love You My Dearest Wife!
When I Look At You I Wonder If I Did Something Really Good To Get Such A Marvelous Gift From God. You Have Been A Blessing In My Life And This Is Just To Say I Love You.
With You, I Can Be My Silliest Best And Never Worry About Being Judged, Because You Are My Better Half In The Truest Sense. I Love You!
No Matter How Many Years Pass By In Our Marriage, There Will Be Two Moments When I Will Like To Be With You – Now And Forever!
Even The Silent Moments We Share Together Have The Power To Drown All Of Life's Chaos. That Is Why We Make A Great Team.
My Permanent Relationship Status – Taken Forever By The Most Gorgeous Woman In This Universe.
I Love Looking Into Your Eyes As They Calm Me Down Like Nothing Else.
You Are My Answered Prayer, My Fulfilled Wish, My Realized Dream.
All My Days With You Are Days Worth Living. I've Forgotten What It Feels Like To Live Alone.
I've Never Been So Scared Of Losing Something In My Entire Life. But Nothing In My Life Has Ever Meant As Much To Me As You Do.
"I Love You And That's The Beginning And End Of Everything." – F. Scott Fitzgerald
Just When I Think That It Is Impossible To Love You Anymore, You Prove Me Wrong.
If Our Lives Were A Ship, I Would Call It LOVE FOREVER. Happy Sailing!
You Are Not Just The Mother Of My Children, But Also The Beat Of My Heart. You Are Not Just The Queen Of This Family, But Also The Woman Of My Dreams. I Love You.
I Don't Know The Official Definition Of WIFE But For Me, It Means – The Woman Who Is Independent, Fun-Loving, And Eternally In Love With Me. You Fit This Definition Perfectly. I Love You.
Ιn This Ever-Changing Wοrld, You Are The Constant By Which Ι Measure My Progress. Ι'd Be Lost Without You.
We've Been Together For Years Through Thick And Thin. All These Years, You've Become My Everything. I Can't Imagine My Life Without You. Darling, My Wife, I Love You!
Falling In Love With You Gave Me A Cause To Fight For And A Reason To Live For. I Love You.
I Always Looked For Someone I Could Live With, But I Ended Up With Someone I Couldn't Live Without.
There May Be Some Times That We Fight And Argue, But Just Know That My Love For You Will Never Fade. I Will Always Be Here, Loving You.
You Changed My World Since You Entered My Life. The Change Is Not Simple And Subtle. You Added Colors, Meaning, And Happiness In My Life. Words Cannot Describe How Much You Mean To Me.
I'm Aware That I Am Not A Perfect Man, But Each Day I Make An Effort To Show You All The Love I Have For You Within My Heart. I Love You!
These Were The Best Caption For Insta For A Wifey…
Best caption for Insta for Boyfriend
You're My Favorite. My Favorite Pair Of Eyes To Look Into. My Favorite Name To See Appear On My Phone. My Favorite Way To Spend An Afternoon. You're My Favorite Everything!
I Can't Wait Till I Can Roll Over And Kiss You Good Morning Instead Of Sending A Text.
I Wasn't Looking When I Met You. But You Turned Out To Be Everything I Was Looking For.
When I Look At You, I See A Lot Of Things; My Best Friend, My Boyfriend, My Secret Holder, My Tear Stopper, My Future.
You're It. You're My Person!
You're The Best Thing I've Ever Waited For.
One Boy.Thousand Feelings.
Falling For Him Wasn't Falling At All. It Was Walking Into A House And Suddenly Feeling You're Home.
You've Got The Arms I Want To Be Wrapped In. You've Got The Eyes I Want To Get Lost In. You've Got The Smile I Can Never Resist. You've Got The Voice I Want To Listen To For Hours. I Decided On You, I Want You And Only You.
I Love Being Yours And Knowing That You're Mine.
He Walked Into My Heart Like He Always Belonged There, Took Down My Walls, And Lit My Soul On Fire.
I Found Someone That I Want To Annoy For The Rest Of My Life.
You're My Never-Ending Thought.
He Stole My Heart So I Am Planning Revenge…I Am Going To Take His Last Name.
You Make Me Feel Things That I Didn't Believe In Anymore.
For Once In My Life, I Don't Have To Try To Be Happy. When I'm With You…It Just Happens!
He's Not Perfect But He's All I Want.
I Don't Care How Complicated It Gets. I Still Want You.
I Want A Relationship Where Everyone Is Like-"Damn, They're Still Together?"
You Are My Best Friend, My Human Diary And My Other Half. You Mean The World To Me And I Love You.
And Suddenly All Those Love Songs Were About You…
I Seriously Won The Dude Jackpot!
I Respect Any Guy Who Is Capable Of Saying-"No Thank You. My Girl Wouldn't Like That."
I Am Yours.No Refunds.
I Like Your Last Name. Can I Have It?
You Are All The Thoughts In My Head And All The Love In My Heart.
All That You Are Is All I'll Ever Need- Ed Sheeran
Your Voice Is My Favorite Sound.
I Love Being Yours.
She Ignores All The Guys Who Want Her Because She Is Too Busy Noticing The One She Wants.
You're Every Reason, Every Hope, Every Dream I've Ever Had.
Come Lay With Me For Hours So We Can Talk Thousands Of Nothings While It Means Millions Of Somethings.
I Only Want Two Things In This World. I Want You And I Want Us.
You Give Me Feelings I Can't Explain.
They Asked Him – How's Life?' He Smiled And Answered She's Fine.'
I Hope With Every Bone In My Body, That It'll Be Us In The End.
My Favorite Place In All The World Is Next To You.
Love Is Not What You Say. Love Is What You Do.
When I'm With You, The Only Place I Want To Be Is Closer!
You Found Parts Of Me I Didn't Know Existed And In You, I Found A Love I No Longer Believed, Was Real.
Loving You Is Like Breathing; How Can I Stop?
Thank You For Dating Someone Ugly After We Broke Up. I Win!
Those Conversations You Skip Sleep For…
If He Makes You Laugh, Kisses Your Forehead, Says He's Sorry, Makes An Effort, Holds Your Hand, Works Hard, And Attempts To Understand You…Then, Believe Me, You, He's Quite Perfect.
You're That Part Of Me I'll Always Need.
I Just Want To Thank You For Being My Reason To Look Forward To The Next Day.
You Gave Me Back The Smile That I Once Lost.
These Were The Best Caption For Insta For A Boyfriend…
Best caption for Insta for Girlfriend
Before I Met You, I Never Knew What It Was Like To Be Able To Look At Someone And Smile For No Reason.
I Just Want To Make You Happy Because Of You;Re The Reason That I Am So Happy.
I Want To Hold Your Hand At 80 And Say-"We've Made It."
You're All My Heart Ever Talks About.
In A Sea Of People, My Heart Will Always Search For You.
I Didn't Say'I Love You' To Hear It Back. I Said It To Make Sure You Knew.
If I Had My Life To Live Again, I'd Find You Sooner.
I Wish You Could See The Stupid Smile That I Get When We're Texting.
Everybody Has An Addiction. Mine Just Happens To Be You.
Your Hand Fits In Mine Like It's Made Just For Me.
I Like It When You Smile. But I Love It When I'm The Reason.
I Found Someone That I Want To Annoy For The Rest Of My Life.
If A Hug Represented How Much I Love You, I Would Hold You In My Arms Forever.
7 Billion Smiles And Yours Is My Favorite.
You Stole My Heart But I'll Let You Keep It.
You Wanna Know Who I'm In Love With? Read The First Word Again
In Case You Ever Foolishly Forget: I Am Not Thinking Of You." – Virginia Wolf
"I Am So In Love With You That There Isn't Anything Else." – Ernest Hemingway
"I Remember The First Day I Ever Looked Into Your Eyes And Felt My Entire World Flip."
For The First Time, I've Found Someone I Hate Leaving. I Found Someone That I Can't Get Enough Of. Found Someone That Accepts Me For Who I Am. I Think I've Found Someone Who I Can Fall Madly In Love With.
Anywhere With You Is Better Than Anywhere Without You.
If Nothing Lasts Forever, Will You Be My Nothing
"I Love You Because The Entire Universe Conspired To Help Me Find You." – The Alchemist
"My Armour Is Off. This Is Not A Battle, This Is Love. And I Will Not Wear A Thing." – Lauren Eden
You Are The Reason I Look Down At My Phone And Smile. And Then Walk Into A Pole.
Just Keep Loving Me. I'll Keep Loving You. And The Rest Will Fall In Place.
"Love Her So Much, That She Might Doubt Your Sanity… But Never Your Passion." – Dean Jackson
You're Not An Option You're My Priority.
The Only Thing I Want To Change About You Is That Ringless Finger On Your Left Hand.
Let Me Love You If Not For The Rest Of Your Life Then For The Rest Of Mine.
I Love You For All That You Are, All That You Have Been And All That You're Yet To Be.
A King Only Bows To His Queen.
If I Could Have Anyone In The World, It Would Be Still You.
And Suddenly All The Love Songs Were About You.
You Are My Today And All Of My Tomorrows.
I Still Fall For You Every Day.
Forget The Butterflies I Feel The Whole Zoo When I'm With You.
If I Could Give You One Thing In Life, I'll Give You The Ability To See Yourself Through My Eyes, Only Then Would You Realize How Special You Are To Me.
"When You Realize You Want To Spend The Rest Of Your Life With Somebody, You Want The Rest Of Your Life To Start As Soon As Possible." – Nora Ephron
"If You're Alone, I'll Be Your Shadow. If You Want To Cry, I'll Be Your Shoulder. If You Want A Hug, I'll Be Your Pillow. If You Need To Be Happy, I'll Be Your Smile."
You Are The First And Last Thing On My Mind Each And Every Day.
Your Voice Is My Favorite Sound.
I Love You Every Step Of The Way.
"You Are The Poem I Never Knew How To Write And This Life Is The Story I Have Always Wanted To Tell." – Tyler Knott Gregson
"I Need Her Head On My Heart, She Needs To Hear It Beat For Her."
"There's Nothing Better Than A Glass Of Wine, A Girlfriend, And A Long Talk." – Karen Fairchild
"There Are Only Two People In Your Life You Should Lie To… The Police And Your Girlfriend." – Jack Nicholson
"And In Her Smile, I See Something More Beautiful Than The Stars."
I Don't Have A Girlfriend. But I Do Know A Woman Who'd Be Mad At Me For Saying That." – Mitch Hedberg
These Were The Best Caption For Insta For A Girlfriend
Best caption for Insta for Travel
Live For The Moments You Can't Put Into Words.
Jobs Fill Your Pocket, But Adventures Fill Your Soul.
I Don't Know Where I'm Going…But I'm On My Way.
I Choose To Collect Memories Instead Of Things- Elena Levon
If We Were Meant To Stay In One Place, We'd Have Roots Instead Of Feet.
For A Minute There, I Lost Myself.
Travel Until The Roads Meet The Sun.
The Goal Is To Die With Memories, Not Dreams.
Feel The Fear And Do It Anyway.
Nothing But Blue Skies.
Pictures Are The Return Ticket To Memories Otherwise Gone.
Always Take The Scenic Route.
There Is No Time To Be Bored In A World As Beautiful As This.
Travel Is An Investment In Yourself.
Travel-Because Money Returns, Time Does Not.
So Much World.So Little Time.
I Thought I Wanted A Career. Turns Out I Just Want A Paycheck To Buy Plane Tickets.
Hey Hey Vacay!
Go Where You Feel Most Alive.
Not All Those Who Wander Are Lost.
To Travel Is To Live.
Traveling-It Leaves You Speechless And Then Turns You Into A Storyteller.
The World Is Big And I Want To Have A God Look At It Before It Gets Dark-John Muir
Fill Your Life With Experiences, Not Things. Have Stories To Tell, Not Stuff Not Show.
Work.Save.Travel.Repeat.
Take Time To Do What Makes Your Soul Happy.
The Only Trip You'll Regret Is The One You Didn't Take.
The Word Is A Book And Those Who Do Not Travel Read Only One Page.
The Right Kind Of Busy.
"Travel Does Not Reward For Working, It Is Education For Living."-Anthony Bourdain
Physically, I Am Here. Mentally, I Am In A Pool In Bali Ordering My Third Mojito.
Find Joy In The Journey
No Classrooms Have Four Walls.
If You Think Adventure Is Dangerous, Try Routine-It's Lethal!
Wherever You Go, It Becomes A Part Of You Somehow.
Somewhere On Your Journey, Don't Forget To Turn Around And Enjoy The View.
I Followed My Heart And It Led Me To The Airport.
I Have An Insane Calling To Be Where I'm Not.
"Because In The End, You Won't Remember The Time You Spent Working In Your Office Or Mowing Your Lawn.Climb That Goddamn Mountain"-Jack Kerouac
Travel Is My Therapy.
Hold My Hand And I'll Go Anywhere With You.
Up In The Clouds, On My Way To Unknown Things.
The World Is Too Big To Tell Just One Story.
When In Doubt, Go For A Vacation.
Go. Find Yourself!
All You Need Is Love And A Passport.
Don't Live The Same Year 75 Times And Call It Life.
Let Your Feet Wander, Your Eyes Marvel And Your Soul Ignite.
Go Solo. Go Far.
Palm Trees And Ocean Breeze.
If You Never Go, You'll Never Know.
These Were The Best Caption For Insta For Travellers…
Best caption for Insta Food Posts
Nothing Brings People Together Like Good Food.
Cooking Is One Of The Greatest Gifts You Can Give To Those You Love-Ina Garten
A Yawn Is A Silent Scream For Coffee.
Eat Well. Feel Good.
Ways To My Heart.1-Buy Me Food.2-Make Me Food.3-Be Food.
I Don't Want To Look Back And Think-"I Could Have Eaten That."
I Followed My Heart And It Led Me To The Fridge.
You Can't Live A Full Life On An Empty Stomach.
Count The Memories, Not The Calories.
I'll Take My Eggs In A Cake, Please.
If We're Not Meant To Have Midnight Snacks, Why Is There A Light In The Refrigerator?
Life Is Short. Eat Dessert First.
I Like Hashtags Because They Look Like Waffles #
WTF: Where's The Food?
Did You Say Exercise Or Extra Fries?
"All You Need Is Love. But A Little Chocolate Now And Then Doesn't Hurt."- Charles M. Schulz
"Ask Not What You Can Do For Your Country. Ask What's For Lunch."-Orson Welles
"There Is No Love Sincerer Than The Love Of Food."-George Bernard Shaw
"Humor Keeps Us Alive. Humor And Food. Don't Forget The Food. You Can Go For A Week Without Laughing."-Joss Whedon
These Were The Best Caption For Insta For Food Lovers…
Best caption for Insta for Love
I'm Not Feeling Myself Today. Can I Feel You?
If You Could Read My Mind, You'd Be Having An Orgasm.
Thank You For Reminding Me What Butterflies Feel Like.
I Am Not Flirting. I Am Just Being Extra Friendly To Someone Who Is Extra Attractive.
Let's Do Some-"We Shouldn't Be Doing This" Things.
They Say Our Tongue Is The Strongest Muscle In Your Body. Wanna Fight?
I Never Craved Attention, Until I Tasted Yours.
You're In My Inappropriate Thoughts.
Know What's On The Menu? Me-N-U
Can I Tie Your Shoes? I Don't Want You Falling For Anybody Else.
Calling Me Cute Is Nice, Calling Me Hot Is Great, But Calling Me Yours Is All I Want.
Your Lips Look So Lonely, Would They Like To Meet Mine?
I Would Offer You A Cigarette But You Are Already Smoking Hot.
You Are Kinda, Sorta, Basically Pretty Much Always On My Mind.
Let's Misbehave.
I Want To Be The Reason Why You Slightly Tilt Your Phone Away From Others When You Read It.
There's A Side View, Rearview, And What Else? I Loview !
You Smile. I Melt!
Kissing Burns 6.4 Calories In A Minute. Wanna Workout?
You Don't Cross My Mind. You Live In It.
If You Were A Vegetable, You'd Be A Cucumber.
Do You Have A Map? Because I Keep Getting Lost In Your Eyes.
Did You Swallow A Magnet? Because You Are So Attractive!
I Could Start Fires With What I Feel For You.
I Am Putting You On My To-Do List.
By The Way, I'm Wearing The Smile You Gave Me.
Let's Flip Coins. Heads-You're Mine. Tails-I Am Yours.
My Favorite Place In The World Is Next To You.
These Were The Best Caption For Insta For Love…
Best Motivational Captions for Instagram
"Be Yourself; Everyone Else Is Already Taken."-Oscar Wilde
"You've Gotta Dance Like There's Nobody Watching, Love As You'll Never Be Hurt, Sing Like There's Nobody Listening, And Live Like Its Heaven On Earth."-William W. Purkey
"Be The Change That You Wish To See In The World."-Mahatma Gandhi
No One Can Make You Feel Inferior Without Your Consent."-Eleanor Roosevelt
Live As If You Were To Die Tomorrow. Learn As If You Were To Live Forever."-Mahatma Gandhi
"Darkness Cannot Drive Out Darkness: Only Light Can Do That. Hate Cannot Drive Out Hate: Only Love Can Do That."-Martin Luther King Jr
"Imperfection Is Beauty, Madness Is Genius And It's Better To Be Absolutely Ridiculous Than Absolutely Boring."-Marilyn Monroe
"There Are Only Two Ways To Live Your Life. One Is As Though Nothing Is A Miracle. The Other Is As Though Everything Is A Miracle."-Albert Einstein
"We Are All In The Gutter, But Some Of Us Are Looking At The Stars."-Oscar Wilde
"Fairy Tales Are More Than True: Not Because They Tell Us That Dragons Exist, But Because They Tell Us That Dragons Can Be Beaten."-Neil Gaiman
"I Have Not Failed. I've Just Found 10,000 Ways That Won't Work."-Thomas A. Edison
"It Is Never Too Late To Be What You Might Have Been."-George Eliot
"Everything You Can Imagine Is Real."-Pablo Picasso
"Do What You Can, With What You Have, Where You Are."-Theodore Roosevelt
You Do Not Just Wake Up And Become A Butterfly-Growth Is A Process.
No Storm Can Last Forever.
All We Have Is Now.
We Fall. We Break. We Fail. But Then, We Rise. We Heal. We Overcome.
Trust The Timing Of Your Life.
Don't Tell People About Your Plans. Show Them Your Results.
It Always Seems Impossible Until It Is Done-Nelson Mandela
When You Focus On The Good, The Good Gets Better.
You Must Not Let Anyone Define Your Limits Because Of Where You Come From. Your Only Limit Is Your Soul.
The Comeback Is Always Stronger Than The Setback.
If Your Dreams Don't Scare You, They Are Too Small-Richard Branson
Just A Girl Boss Building Her Empire.
Stop Trying To Calm The Storm. Calm Yourself. The Storm Will Pass.
Work Hard In Silence. Let Your Success Be Your Noise.
These Were The Best Caption For Insta For Inspirational Quotes…
Best Workout Captions for Instagram
"All Progress Takes Place Outside The Comfort Zone."-Michael John Bobak
"If You Think Lifting Is Dangerous, Try Being Weak. Being Weak Is Dangerous."-Bret Contrera
"The Clock Is Ticking. Are You Becoming The Person You Want To Be?"-Greg Plitt
"Things May Come To Those Who Wait, But Only The Things Left By Those Who Hustle."-Abraham Lincoln
"A Champion Is Someone Who Gets Up When They Can't."-Jack Dempsey
"What Hurts Today Makes You Stronger Tomorrow."-Jay Cutler
"If Something Stands Between You And Your Success, Move It. Never Be Denied."-Dwayne 'The Rock' Johnson
"If You Want Something You've Never Had, You Must Be Willing To Do Something You've Never Done."- Thomas Jefferson
"Success Is Walking From Failure To Failure With No Loss Of Enthusiasm."-Winston Churchill
Sweat Is Fat Crying.
Don't Train To Be Skinny. Train To Be #Badass
The Secret To Success In The Gym: Show Up
It Is Not About Being The Best. It Is Being Better Than You Were Yesterday.
If You Are Tired, Do It Tired.
When You Feel Like Quitting, Think About Why You Started.
A Little Progress Every Day Adds Up To Big Results.
It's A Slow Process But Quitting Won't Speed It Up.
Keep Your Squats Low And Your Standards High.
Be Stronger Than Your Excuses.
Don't Wish For A Good Body. Work For It.
The Only Bad Workout Is The One That Didn't Happen.
Train Like A Beast. Look Like A Beauty.
Willpower Is Like A Muscle. The More You Train It, The Stronger It Gets.
You Are Only One Workout Away From A Good Mood.
It Takes 21 Days To Make Or Break A Habit.
Turn The Pain Into Power.
Set Goals. Stay Quiet About Them. Smash The Shit Out Of Them. Clap For Your Damn Self. Repeat.
I Wear Black When I Workout Because It Is A Funeral For My Fat.
When I Lost All My Excuses, I Found All My Results.
Do Your Squats. Drink Your Water.
Sore Muscles.Happy Pain.
These Were The Best Caption For Insta For Working Out…
Badass/Sassy – Best Insta Captions
"You're Not Gonna Tell Me Who I Am. I'm Gonna Tell You Who I Am." – Nicki Minaj
"I Don't Give Any Reason For Anyone To Hate Me. They Create Their Own Little Drama Out Of Jealousy."
"I Like My Coffee How I Like Myself: Dark, Bitter, And Too Hot For You."
"I'm Not Mean. I'm Brutally Honest. It's Not My Fault, The Truth Hurts. Here's A Band-Aid."
"I'm A Fucking Ray Of Sunshine From Hell, OK. Like I'm Terrifying And Delightful, But If You're Weak, You Won't Last Long Here."
"You Were My Cup Of Tea, But I Drink Champagne Now."
"I Need Someone Who Sees The Fire In My Eyes And Wants To Play With It."
Imperfection Is Beauty, Madness Is Genius, And It's Better To Be Absolutely Ridiculous Than Absolutely Boring." – Marilyn Monroe
"If You Obey All The Rules, You Miss All The Fun." – Katharine Hepburn
"It's Okay If You Don't Like Me. Not Everyone Has Good Taste."
"Cancel My Subscription Because I Am Done With Your Issues."
"No, I Checked My Receipt. I Didn't Buy Any Of Your Bullshit."
"I'm Far From Perfect. I Could Have A Flatter Stomach, Clearer Skin, Whiter Teeth, Better Hair, Etc. But At Least I Don't Have An Ugly Heart."
"I Think Of Myself As Kind Of A Hippy. Everyone Around Me Says That's Not The Impression They Get. They Think I'm Sassy. Apparently, I Think I'm Nicer Than I Really Am." – Cecily Strong
"If I Was Meant To Be Controlled, I Would Have Come With A Remote."
"You Don't Like Me? That's A Shame. I'll Need A Few Minutes To Recover From The Tragedy."
"I'm Selfish, Impatient, And A Little Insecure. I Make Mistakes, I'm Out Of Control, And At Times Hard To Handle. But If You Can't Handle Me At My Worst, Then You Sure As Hell Don't Deserve Me At My Best." – Marilyn Monroe
"A Lot Of People Are Afraid To Say What They Want. That's Why They Don't Get What They Want." – Madonna
"I'm Single Because I Was Born That Way." – Mae West
"Throw Me To The Wolves And I'll Come Back Leading The Pack."
"Not All Girls Are Made Of Sugar, Spice, And Everything Nice. I'm Made Of Sarcasm, Wine, And Everything Fine."
"The Difference Between Pizza And Your Opinion Is That I Asked For Pizza."
"She Would Love Him So Hard, So Completely, So Openly And Without Fear That The Universe Would Shudder At Her Recklessness." – Lexi George
"My Mother Told Me To Be A Lady. And For Her, That Meant – Be Your Own Person, Be Independent." – Ruth Bader Ginsburg
"I Don't Have The Energy To Pretend To Like You Today."
"There's Nothing A Man Can Do, That I Can't Do Better And In Heels." – Ginger Rogers
"I'm Tough, I'm Ambitious, And I Know Exactly What I Want. If That Makes Me A Bitch, Okay." – Madonna
"I Don't Care What You Think About Me; I Don't Think About You At All!" – Coco Chanel
"It's The Good Girls Who Keep Diaries; The Bad Girls Never Have The Time." – Tallulah Bankhead
"They Need To Talk About You To Get Attention Because If They Spoke About Themselves No One Would Give A Fuck."
"Hated By Many, Wanted By Plenty, Disliked By Some, Confronted By None." – Drake
"If You Treat Me Like An Option, I'll Leave You Like A Choice."
"Keep Your Head High And Your Middle Finger Higher." – Megan Fox
"Darling, You're A Goddess, A Badass And You've Totally Got This."
I'm Pretty Sure My Dream Job Would Be A Karma Delivery Person.
Cry Over Cuts And Stitches. Not Bastards And Bitches.
I Look At People And Sometimes And Think…Really?That's The Sperm That Won?
Have A Nice Life. I Am Done Trying To Be In It.
Shine So Bright That It Burns Their Fuckin' Eyes.
I'm That Song You Skipped, To Find Out Later That It Was Fire.
Stay Classy, Sassy, And A Bit Bad Assy.
Fake Is The New Trend And A Lot Of People Seem To Be In Style.
These Were The Best Caption For Insta For Badass Quotes…
Song Lyrics – captions for Insta
"Pop-Pop, It's Show Time! Show Time! Guess Who's Back Again?" — Bruno Mars "24k Magic"
"I Wear My Crown, Show It Off, Go On, Girl." —Kelly Rowland, "Crown"
"There's Always Been A Rainbow Hangin' Over Your Head." —Kacey Musgraves, "Rainbow"
"I Could Build A Castle Out Of All The Bricks They Threw At Me" – "New Romantics"
"I'll Spend Forever Wondering If You Knew I Was Enchanted To Meet You." — "Enchanted"
"I Wanna Be Your End Game. I Wanna Be Your First String. I Wanna Be Your A-Team."-End Game
"And All The Pieces Fall Right Into Place. Getting Caught Up In A Moment, Lipstick On Your Face." — "So It Goes"
"Sunshine Mixed With A Little Hurricane." – Brad Paisley, "Perfect Storm"
"Don't Call Me An Angel. You Can't Pay My Price." ― Ariana Grande, Lana Del Rey, Miley Cyrus "Don't Call Me Angel"
"Am I More Than You Bargained For Yet?" ― Fall Out Boy, "Sugar, We're Going Down"
"Love Me Or Hate Me, I Swear It Won't Make Or Break Me." ― Lil Wayne "Love Me Or Hate Me"
"Find Me Where The Wild Things Are." —Alessia Cara, "Wild Things"
"If I Was You, I'd Wanna Be Me Too." Meghan Trainor, "Me Too"
"Didn't They Tell You That I Was A Savage." —Rihanna, "Needed Me"
"I'm No Beauty Queen, I'm Just Beautiful Me." —Selena Gomez, "Who Says"
"They Say Good Things Come To Those Who Wait, So Imma Be At Least An Hour Late." —Kanye West, "Start It Up"
"You Could Be The King But Watch The Queen Conquer." —Nicki Minaj, "Monster"
"We're Connected By The Sun And All Of The Stars Above." — "Body Heat" – Selena Gomez
"We Ain't Picture Perfect But We Worth The Picture Still." — J. Cole, "Crooked Smile"
"I'm Gonna Live Like Tomorrow Doesn't Exist." —Sia, "Chandelier"
"These Are The Days We'll Never Forget." —Avicii, "The Days"
"Hair Blowing In The Wind, Losing Track Of Time, Just You And I." — Demi Lovato, "Made In The USA"
"Your Hands In Mine When We're Intertwined Everything's Alright." —Miley Cyrus, "7 Things"
"I Ain't Got Lotta Money But I Got A Lotta Style." — Fifth Harmony, "Top Down"
"Darling I'm A Nightmare Dressed Like A Daydream." —Taylor Swift, "Blank Space"
Even Tough You-Re Fed Up, You Gotta Keep Your Head Up. – Tupac
Either You Play The Game Or Watch The Game Play You. – J.Cole
Love Is Just A Word But You Bring It Definition. – Eminem
Somewhere Down The Road Might Just Meet-Up At The Right Time. – G-Eazy
To Appreciate The Sun, You Gotta Know What Rain Is. – J. Cole
People Look At You And Say You Changed As If You Worked That Hard To Stay The Same. – Jay Z
You're The Only One I Notice. It's Really Hard For Me To Focus.
Somebody Asked Me If I Knew You. A Million Memories Flashed Through My Mind But I Just Smiled And Said I Used To.
Feeling Good Living Better. – Drake
I Had To Let Go Of Us To Show Myself What I Could Do
I Live For The Nights That I Can't Remember With The People That I Won't Forget. – Drake
So Baby Don't Feel Any Pain Just Smile Back
Look At Me, I'm A Loser, I'm Good, I'm Bad, I'm A Sinner, I'm A Killer, What I'm Doing, I'm Saying That I'm Human.
The Greatest Loss Is What Dies Inside While Still Alive. – Tupac
"I'm Throwin' Shade Like It's Sunny." – Nicki Minaj, "Want Some More"
"Say You'll Remember Me." – Taylor Swift, "Wildest Dreams"
Nobody Said It Was Easy, No One Said It Would Be This Hard." – Coldplay, "The Scientist"
You're Gonna Keep My Soul, It Was Yours To Have Long Ago." – State Radio, "Keepsake"
These Were The Best Caption For Insta For Song Lyrics
Summary
I Hope You Guys Found Some Really Cool Instagram Captions…By Presenting This List Of Best Caption For Insta,We Hope We Provided Some Value To Teh Readers.
Please Leave Your Comments Below If We May Have Missed Out On Something.
Also, We Would Love To Have Your Feedback.
Thanks!